AKC ~ Olympic Kennel Club ~ Enumclaw, WA CANCELLED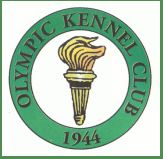 Judges:  Susan Leitner and Torka Poet
Join us in August at the OKC Annual Dog show for agility on the beautiful artificial turf football field.  Rings are 100 x 120 so you know we'll have some great courses.  All classes all 3 days.
Link to OKC Premium:  OKC Premium – Aug 2020
Link to Online RV Reservation:  OKC RV Reservation
Because of the Washington State "Phase" system, The Olympic Kennel Club is not yet assured that the all-breed shows scheduled for August 15-16, 2020 can be held. While we would prefer that the show go on, the health and welfare of our exhibitors, judges, members and all those who work to make the show a success is paramount. We expect to have a decision from the Governor's office on whether our event is permissible BEFORE entries close. 
Related Events